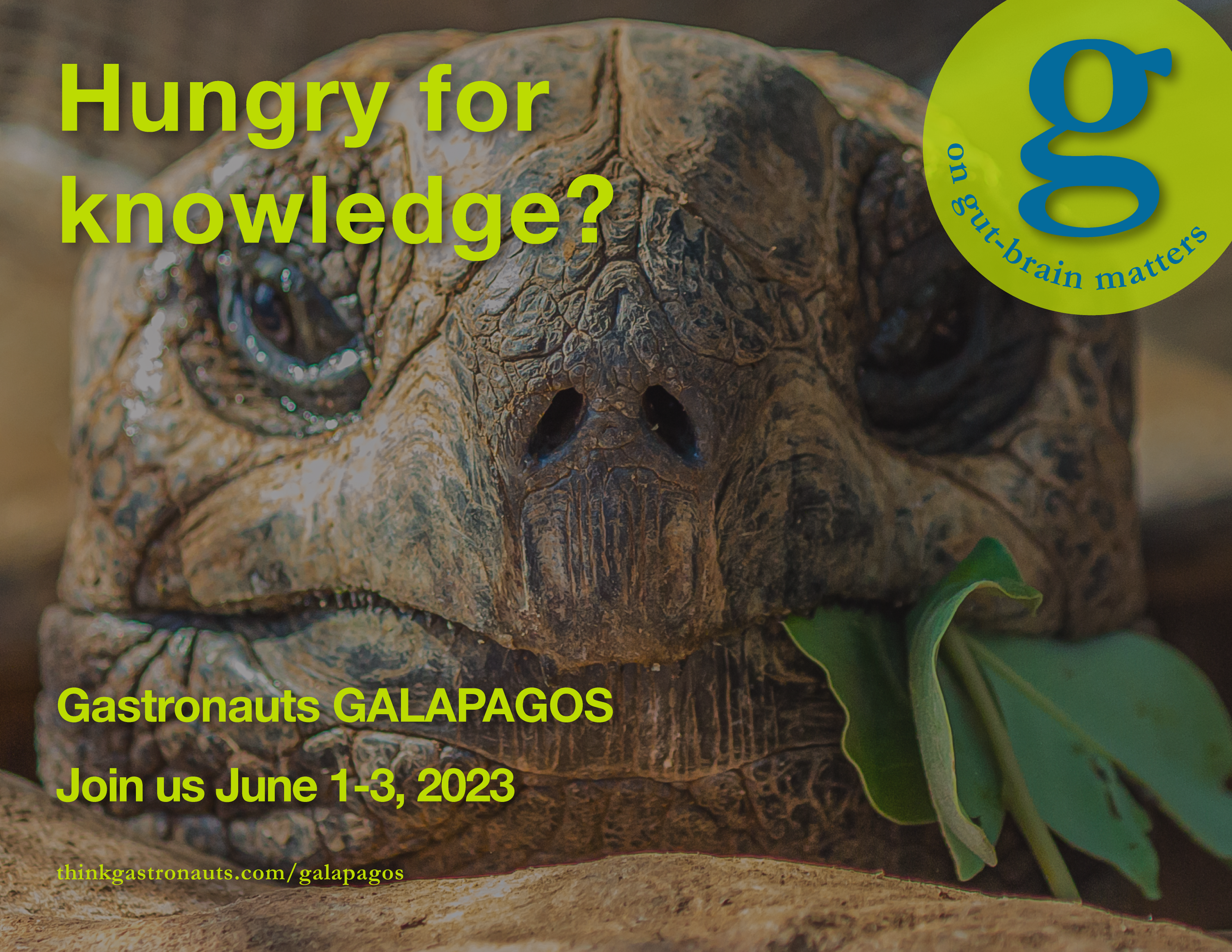 Travel transforms. Ask Charles Darwin.
When he landed on the Galapagos island of St. Cristobal in 1835, Darwin never imagined he would change humankind forever. The wisdom he gained inspired generations of scientists that came after.
On June 1, 2023, Gastronauts will disembark on that same St. Cristobal Island to envision the future of knowledge on food, the gut, and the brain.
Gastronauts is the global venue for the dissemination of knowledge on gut-brain matters. In collaboration with the University San Francisco de Quito – Ecuador (USFQ), Galapagos will be the the fourth Global Gastronauts Symposium. It will bring together 125 scientific leaders to imagine the scientific future of how to turn food into precision medicine.
Registration
Registration for Gastronauts Galapagos will open in January 2023.
Abstract Submission
What to share your exciting work? Join us and present a poster of your up and coming idea! Abstracts of all kinds will be accepted including written (200 word max.), graphical abstract, video (1 minute max.), or audio file (1 minute max.).
Some important dates include:
Abstract submission will open on 1 December 2022
Submission deadline: 28 February 2023
Last notification for abstract acceptance: 15 March 2023
Organizing committee
We have put together a stellar team from different regions in the Americas. Each member contributes a unique view and different expertise which is at the heart of Gastronauts.
Maya Kaelberer
Gastronauts Director
Duke University
Diego V. Bohórquez
Gastronauts Curator
Duke University
Amber L. Alhadeff
Monell Chemical Senses
Julia A. Kaltschmidt
Stanford University
Ranier Gutierrez
CINVESTAV
Preliminary agenda
DAY I — 1 June 2023
Arrival
Opening Keynote on Charles Darwin and the origins of evolution
DAY II — 2 June 2023
Session I: Medicine in nature
Session II: Diverse sensory systems
Session III: Biotechnology
DAY III — 3 June 2023
Session IV: Food or medicine?
Session V: Gut physiology
Session VI: Society influence
DAY IV — 4 June 2023
Depart